Hewlett-Packard ProLiant ML370 G3
http://www.ccl.co.uk/hp-proliant/images/ml370.jpg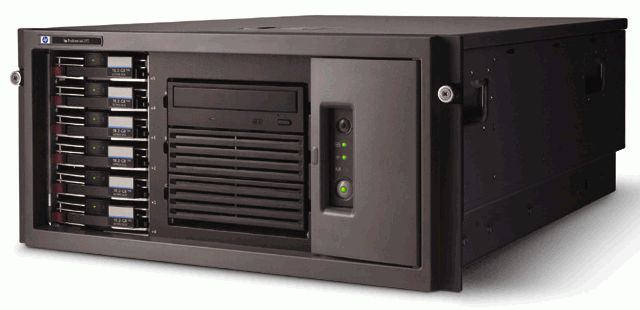 Luobuo.online.lt
(217.147.40.103) — vienas iš serverių
žinių talkos
leidyklai.
2×3 GHz Intel Xeon, 9 GB 266 MHz ECC RAM, 1 DVD, 1 TB SCSI HDD rack server (su
iLO
).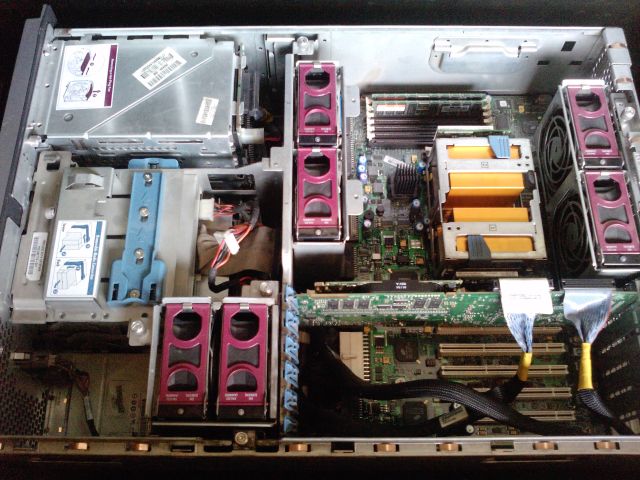 Pridedame
atminties
2×512 + 4×2048 MB 266 MHz ECC RAM.
6×146,8 -24 GB SCSI HDD RAID6 parallel array B (du disku iš šešių gali sugesti) ir
+ 2×36,4 GB SCSI HDD RAID1 parallel array A (du veidrodžiu OSui).
hpacucli — HP Command Line Array Configuration Utility is the disk array configuration program for Array Controllers.
cciss_vol_status — HP
SmartArray RAID
Volume Status Checker is a RAID monitor for HP SmartArray Controllers, as supported by the "cciss"; "hpsa", "hpahcisr" kernel drivers.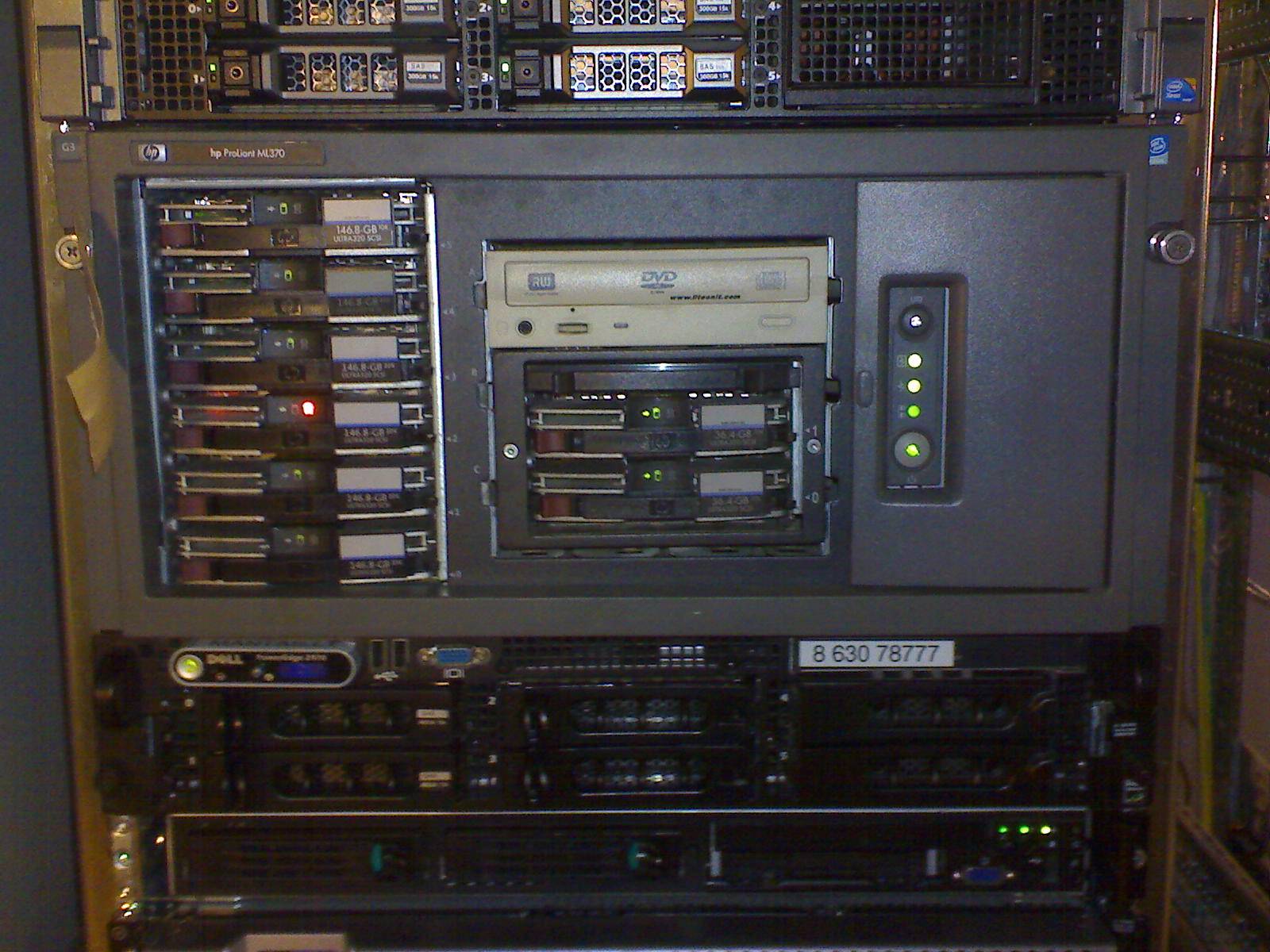 2013-10-24 10:10 keičiame sudilusią HDD
laikmeną
(kur rausvas žiburėlis).